Yuichi Higurashi is fascinated by weapons: hand guns, grenades, rifles, bullets—anything that can take human life. But he is not an arms collector. If anything, the Japanese artist is a pacifist. Yet his work is devoted to rendering these weapons of destruction in incredible detail in an unusual material: rock salt.
For his recent Salt Arms sculpture series, recently on display at HATCH gallery in Tokyo, Higurashi meticulously carved rock salt into perfect replicas of various weapons. The pieces are both beautiful and jarring. Looking closely you can see the perfectly shaped barrel of a rifle, the smooth curve of a trigger, the delicate groove of a grenade, all in the gorgeous rose-colored rock salt.
Why salt? It's an intentional choice—beyond being an easily malleable medium. Higurashi notes that rock salt can be melted by water, turning it into sea water, which is the origin of all life. Thus the series presents this juxtaposition: tools made to kill created from an element needed to survive. However, he points out, his work is also a contemplation of excess. The human body needs salt to survive, but in excess it can kill you. We believe we need weapons to protect us, but they end up killing us.
Ultimately, Higurashi hopes to cultivate a more peaceful world by making us face that which destroys us.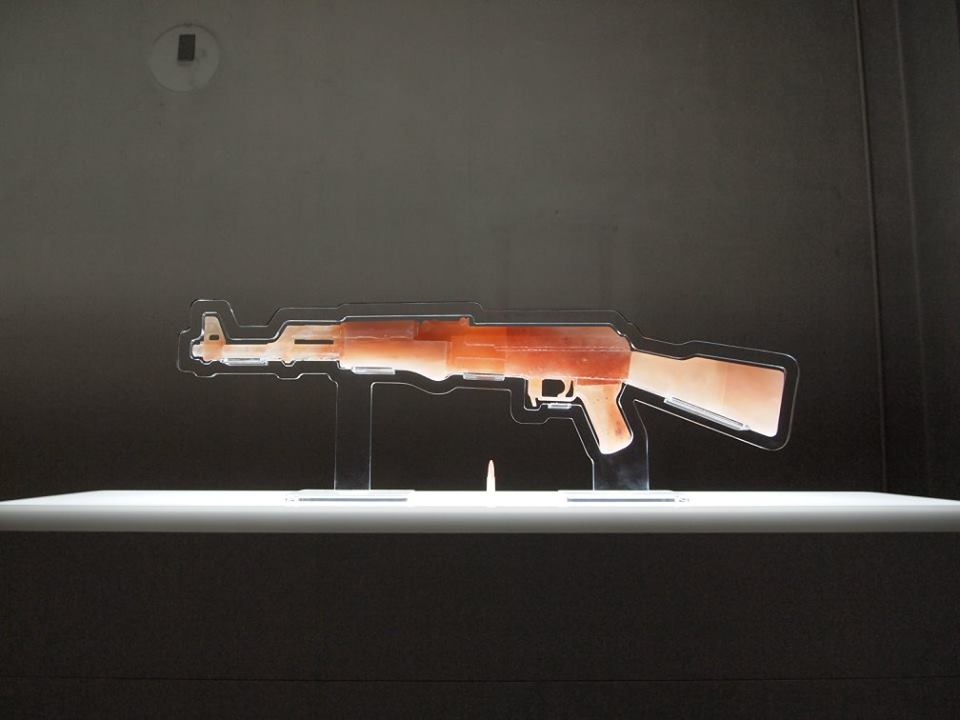 To see more of Higurashi's work, go to his site. You can also purchase his pieces here and see behind-the-scenes photos on his Facebook.
Want more like this?