We love a good Disney remix, and we thought we'd seen just about every possible idea: Disney princesses reimagined in accurate costume, Disney princesses all tatted up—even Nick Cage as Disney princesses. But haven't seen a Disney makeover like this. Artist Andrew Tarusov is reimagining what classic Disney movie posters might look like if Tim Burton got his hands on them. Spoiler: They're pretty cool.
Burton has a close relationship with Disney, but his works are far from the classic animated masterpieces that are so beloved. In this poster series, Tarusov nails the Burton style, perfectly channeling his distinctive aesthetic with dark palettes, pale skin, and all the creepiness we've come to love. Bambi is reimagined with spindly legs in an ominous forest. Pinnochio is a wooden husk with empty eye sockets. Snow White is accompanied by an entourage of not dwarves but spiders.
This macabre makeover is jarring at first—until you remember how inherently dark these fairytales are. Every plot is a hodgepodge of parental death, abduction, evil relatives, and sinister magic. If anything, the original Disney-fied representation makes them more palatable with candy-colored palettes and epic song-and-dance numbers.
Enjoy the posters below, and get the hi-res prints here.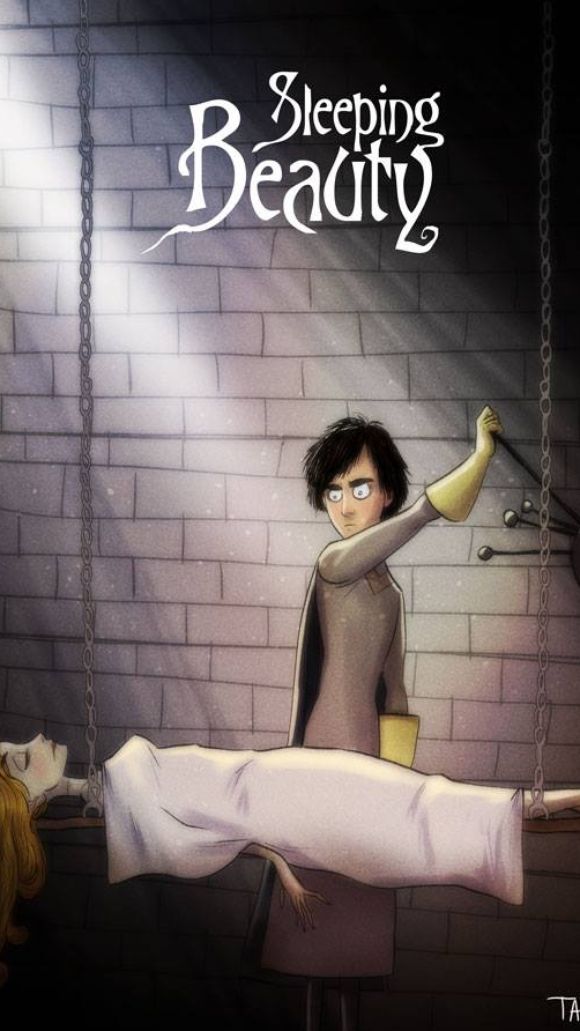 Want more Disney stuff? See how Disney animators drew Alice in Wonderland. This is what Disney films would look like today. Check out the art that Disneyland janitors make with their mops.
For more inspiration, sign up for our newsletter.