He calls it the 'Wave Coffee Table' but this world bending design by Cyprus-based designer Stelios Mousarris was clearly inspired by the movie 'Inception'. Just like those scenes in the film, this table rolls up an an entire cityscape inside its smooth outer surface.
The thin table looks rather delicate, especially with its large cantilevered surface, but inside the design's wooden exterior hides a steel core to keep it stiff and stable. Mousarris has also worked in 3D printed elements for small building details.
Many of Mousarris' designs incorporate this kind of gravity defying magic, using bent steel to support their thin ribbon-like forms. See more from him on his personal site.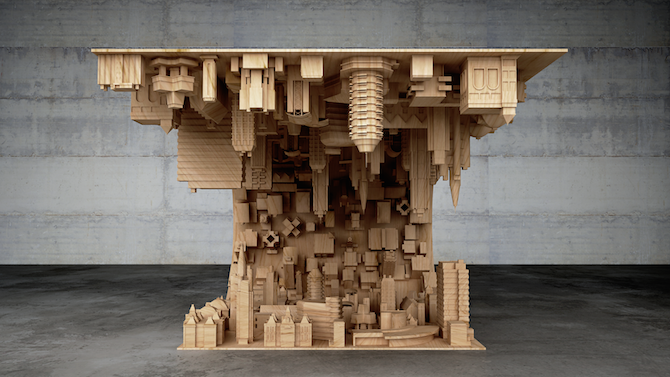 (via Ignant)