While he was enjoying his summer holiday in Noli, Italy, Sergio Gamberini had a wild idea. What if you could grow plants underwater? With a life long love of the ocean and his own scuba diving business the idea was intriguing. With plentiful water around, and a constant temperature, it seemed like a real possibility. It wasn't long before he was experimenting.
Now three years later Gamberini's idea is a reality. His experiment used a collection of transparent balloons, filled with air while underwater and held 26 ft (8 m) below the surface using heavy weights. Inside each is a tiny, underwater greenhouse.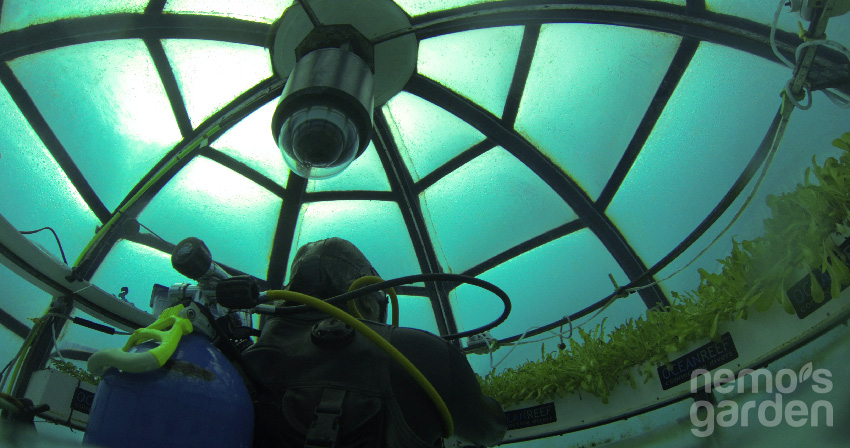 Supported by Ocean Reef Group, members of his team made frequent dives to the Mediterranean sea floor, bringing carefully sealed packages of soil and seeds with them. Each balloon is entered from below, and most hold enough trapped air to allow divers the freedom to remove their mask while they work.
What's the result of all this playful work? Basil for some pasta grown under the sea, and knowledge that it can thrive there. You can see more images from the project at Nemo's Garden.
(via notcot)