Perched on a majestic mountain in the Czech Republic is a lofty serpentine walkway with a very unusual way to get down. The 180 foot tall Sky Walk hangs over the edge of a cliff at 3660 feet above sea level. At the end of the journey to the top is a mesh floor net where the most daring can lay suspended in the air. But if that isn't a big enough thrill, it also features a 330 foot metal slide through its center core, dropping almost 18 stories back to the ground below.
The daring structure, designed by Fránek Architects is built primarily from wood and steel, with the intention of blending in to the natural environment around it. Although it has its thrilling aspects, the wide and gradual ramp is designed so people with wheelchairs or strollers can also enjoy the spectacular views from the top.
Read more about the design process of this incredible attraction at Fránek Architects.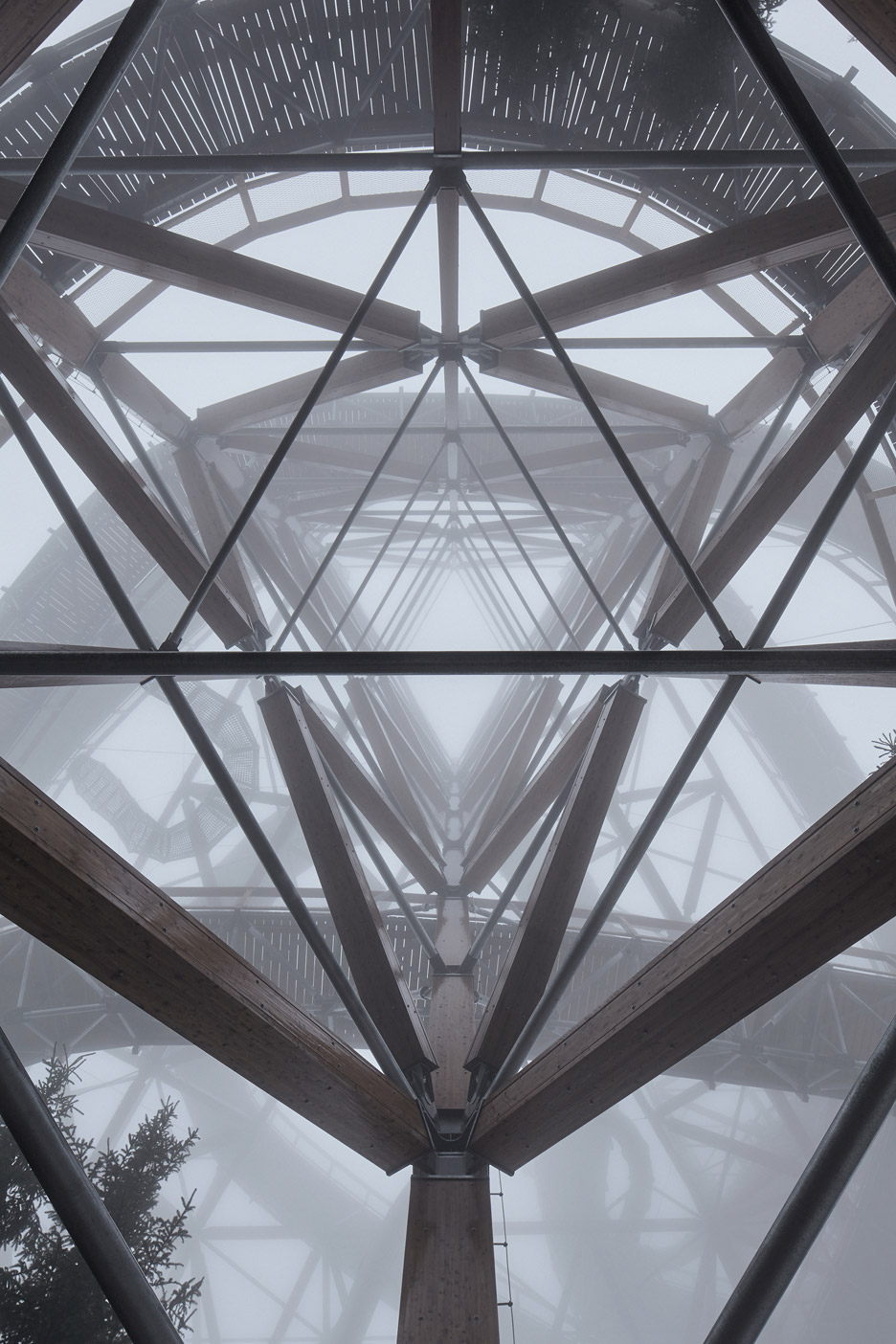 (via Colossal)