In an effort to demonstrate the diversity and innovative nature of Asian countries, Singapore-based company, Tiger Beer, partnered with Marcel Sydney to create an interactive experience that would break stereotypes many Westerners have about their Far East neighbors. In the middle of New York's Chinatown, the two companies took an old discount store and completely repurposed it to showcase products and artwork from over 700 artists and companies. The Tiger Trading Co. pop-up shop, which was opened between June 6-9 on Canal Street (an area known for cheap goods), was a brilliantly thought out campaign to introduce people to the various products that Asia has to offer, other than fortune cookies and rice.
"Tiger Beer is a premium beer. It's an authentic, Asian original. But 'Made in Asia' carries a lot of negative baggage in the U.S.," says Scott Huebscher, an executive creative director at Marcel Sydney. "For our first New York launch, we figured, why not tackle the elephant in the room."
The pop-up shop took around two weeks to build thanks to the production team at Will O'Rourke, and was perfectly designed by James Dive of The Glue Society. Every inch of the store was utilized, including the 118-square-meter floor, which was used to display the cheap trinkets that could be found in the many stores lining Canal Street, providing a stark contrast for the goods displayed throughout the store.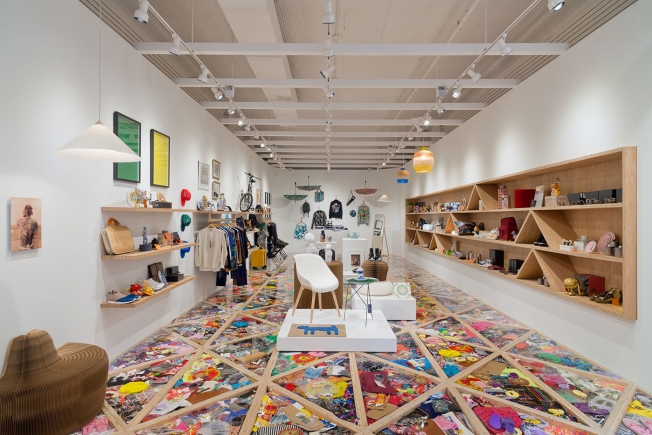 "The design decision to place cheap, clichéd goods underfoot was key," says Dive. "To see what real Asian design is, you literally had to walk over what Asian design isn't."
With a flash of a Tiger Beer coaster from any bar, users could gain entry into the store. The pop-up gained so much popularity that many people camped out for 12 hours just to get a look inside. Each night the shop was opened, the goods sold out within the first hour as people browsed and enjoyed some Tiger Beer and the street food provided by a Taiwanese chef.
"New York has the largest Asian population outside of Asia, but most people here don't see past the cheap goods in Chinatown," says Mie-Leng Wong, Tiger Beer's global brand ambassador. "As the No. 1 premium beer in Asia, we wanted to give New Yorker and unexpected way to explore what Asian quality and creativity is all about. So we invited them to explore and discover the best in contemporary Asia for themselves and reset their perceptions."
https://youtu.be/LdF-3wBraI8
Learn more information about the projects and the artists here.
[Via: AdWeek]