With about 11 billion tons of stuff being shipped around the world every year, including toys, clothes, and electronics, it's safe to say that the transportation of these goods and wares is what makes the global economy thrive. The sheer volume of ships traveling from port to port is staggering and can now be visualized in this stunning interactive map by UCL Energy Institute.
Users can adjust the toggles in order to view the map by ship type—yellow for container ships, blue for dry bulk carriers, red for oil and fuel tankers, green for gas carriers, and purple for ships transporting vehicles—or zoom in on specific regions.
Researchers at the institute collected data from thousands of commercial transport ships in 2012 then tasked data visualization studio Kiln to make the map. The interactive has neat features such as the ability to outline the continents by viewing only major shipping routes and allows users to see how shipping routes were affected that year due to pirating and heavy port traffic.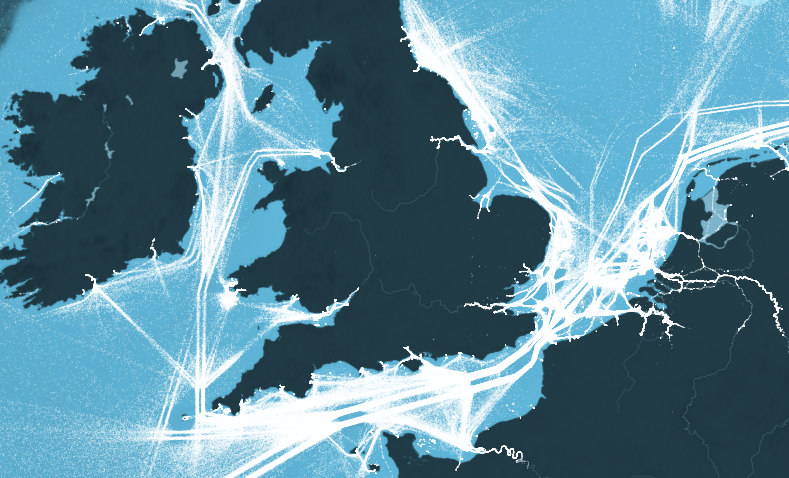 The interactive allows for more than just a visualization of shipping routes, though. The research found that commercial ships emit more than 796 million tons of carbon dioxide a year, which researchers note more than "the whole of the UK, Canada or Brazil emit in a year." To put it into perspective, that's approximately three to four percent of manmade greenhouse gas emissions. Hopefully, with this information shipping companies will find ways to improve their efficiency and reduce harmful emissions in the years to come.
[Via: Vox]