For the first time since 1996, this year's summer Olympic games will take place in the same time zone as the United States. This means that U.S. brands will have the opportunity to connect with their customers during the live broadcast of the biggest global sporting event. Using information gathered by research marketing firm Research Now, Twitter created a helpful infographic with valuable insight about how brands can successfully connect with their consumers during the Games.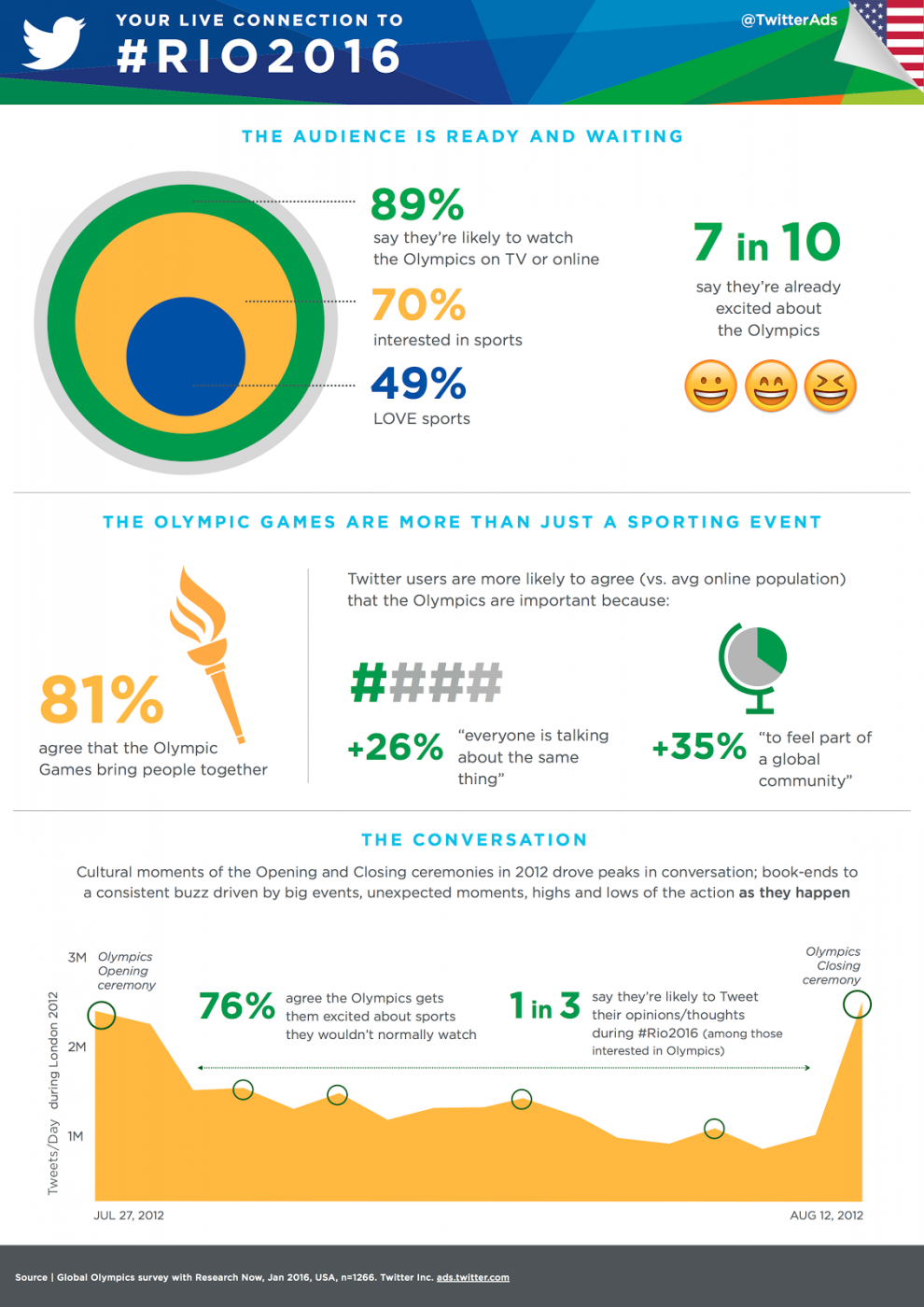 According to the research provided, Twitter users in the U.S. expect brands to fulfill the following: provide entertainment including creative branded content produced exclusively for the Games, produce inspiring content that will spark conversations on issues on a global scale, and deliver information about the Games such as statistics and results. The study also revealed that fans are interested in behind-the-scenes access, wanting to hear about more than what's happening on the field.
With the Games fast approaching, consider the information provided on the infographic when planning your brand's campaign on Twitter.
[Via: Twitter]