The human form is absurdly complex. You are an entire world unto yourself. Sure, it doesn't always feel that way because 1) That's too heavy of a way to start the day. 2) You easily forget how intricate your inner-workings are because the whole messy carnival's wrapped up in skin. Maybe things would be different if we were translucent like deep-sea creatures, but we're not. We're just, as Futurama's Bender simply put it, "meat bags." But human bodies are wild, gorgeous, and glorious systems to behold, and that's why Chuan-Bin Chung sketches autonomical drawings of them in extraordinary, fascinating detail.
In order to encourage and aid his students in really paying attention to the very plentiful tiny details of the human body, the Taiwanese illustrator and anatomy instructor draws anatomical skeletons on his chalkboard, layering them with muscles and tendons. This is no easy task. I mean, this isn't digital design, where you could layer the body properly. Chalk can too easily prove fatal to any elaborate visualization. But when it works, as is the wonderful case here, chalk lends itself to an empowering yet vulnerable medium.
See the professor's work below.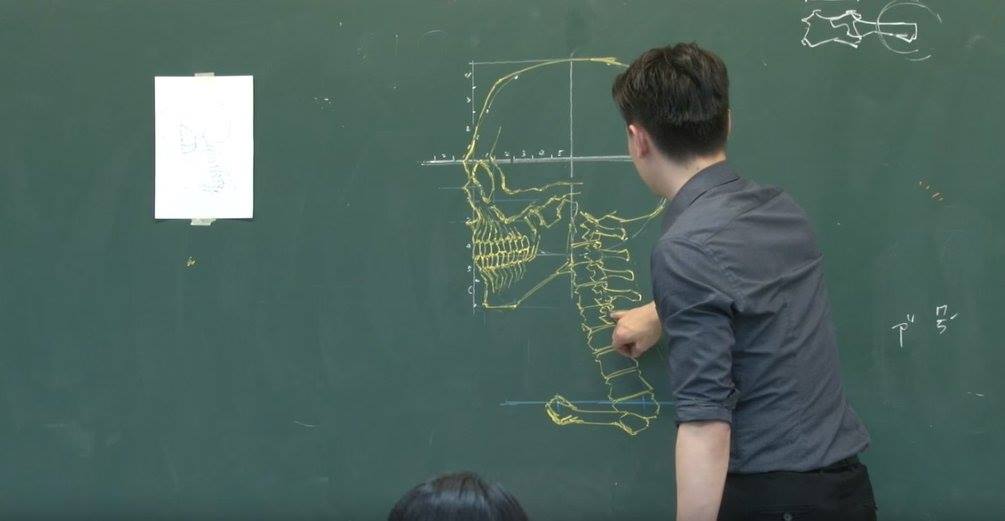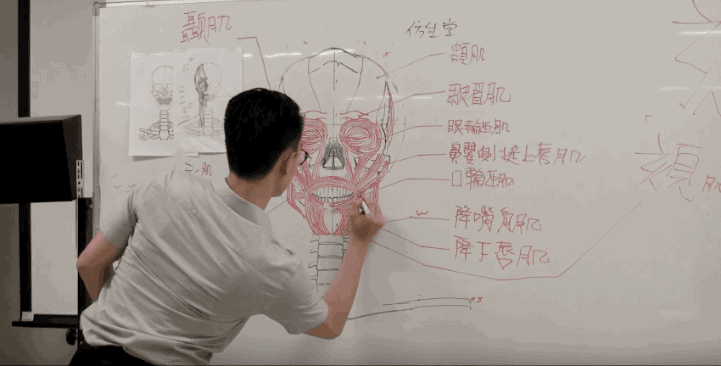 [via
Bored Panda
]