Monday morning are tough—especially if you're a creative trapped in a suit. We all know the frustrations of the Monday morning routine: trying to squeeze in a few more seconds of sleep in bed, getting dressed, slogging through your commute, and sometimes wishing you could play let loose and play hooky for the entire day.
Artist François Beaurain feels your pain and has been experimenting with GIFs to help channel those emotions. The Monday Morning Again series shows Beaurain in a variety of vignettes, grounded in reality but often with a slightly absurdist twist. The GIFs perfectly encapsulate the day job doldrums, from getting dressed to catching the train. Together, the images are equally quirky, humorous, sarcastic, and wistful.
Release the Pressure
As Beaurain explains, the inspiration for the series came from his own challenges with readjusting to the 9-to-5 life.
"I was previously living in Africa where I started to work with GIFS," Beaurain explains. "I recently came back to Paris and to office life, which has not been an easy task. With this new series, I am trying to express with humor and poetry my feelings about being back to office, a mix of frustration and dreams."
(I think we can all relate to that.)
Hands-Free Kit
Counting Sheep
Employee of the Month
The Endless Summer
Tielet Paper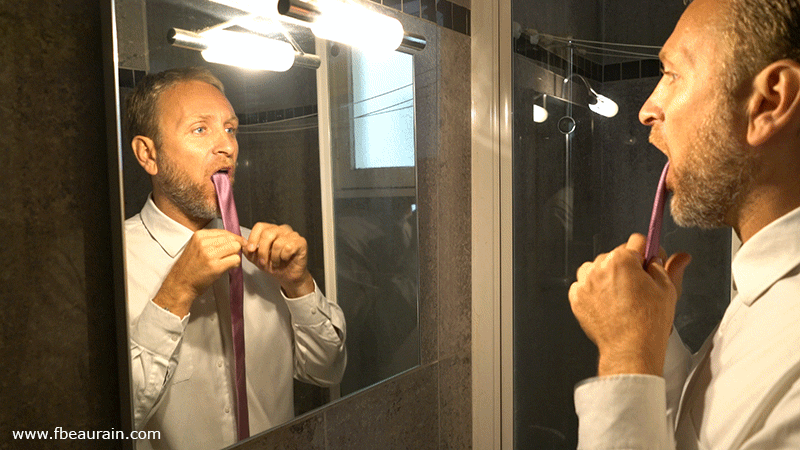 I'm a Rebel
Bubble Bobble
Dans Le Trome 
The Tower
I'm Late, I'm Late
To see more of Beaurain's work, check out his site. (He'll be adding more GIFs to the series as he gets inspired.)