Ad agency life can be described as many things: exciting, grueling, challenging, rewarding. In a deadline-driven environment that thrives on creativity and hustle, sometimes you just need to let off a little steam. And sometimes, you need to start a full-on war with a rival agency.
For Havas Worldwide, Biolumina, and several other ad agencies whose offices face each other high above Canal Street in New York City, a silly little prank has turned into an epic creative battle. The battlefield? The office windows. The weapons? Post-its.
According to CBS News, it all began after someone spelled out the word "hi" on an office window, large enough for residents opposite the building to read it. The competition was triggered, and office creatives went into hyper mode, crafting amusing and well-designed "responses" that have evolved into obvious showcases of their Post-it skills. Each window has become its own canvas, featuring everything from the Batman and Ghostbusters logos to random messages and designs.
"This is kind of taking over our life," said Kristina Bostley, Biolumina's editorial manager told CBS. "A lot of work goes into what details we need to figure out and what colors we have on hand and then we execute. We are pretty serious about it."
We hear Post-it note supplier 3M has also become involved—simply to feed their many-colored supplies to the agencies. No word on how long it will last. After all, summer is coming.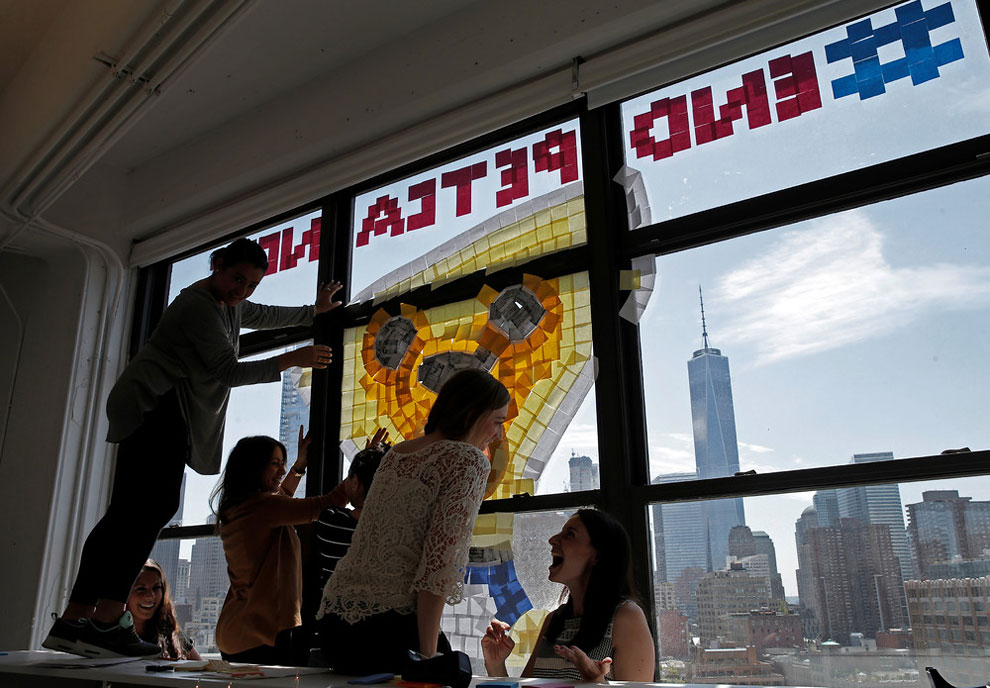 [Via Design You Trust]