We've written about our love of mandalas before—those intricate, swirling patterns made by Buddhist monks. They are both spiritual and creative expressions, which can be as simple or elaborate as you care to make them. If you need to charge your creative batteries, take a break from your adult coloring book and try making one your own mandala with nature's own ingredients. Courtesy of the new book, Mandala for the Inspired Artist, these three tutorials will help you get your hands dirty and connect with your creative soul.
1) Beach Mandala
This nature mandala is perfect for a summer trip to the beach, but you can create it any time of year using your shell collection and a little gathered sand. 
MATERIALS
Shells (multiples of the same type of shell; think in terms of three of a kind or more)

Beach stones

Sand 
STEP 1
Organize your shells and stones, arranging the items by size and color. For this piece, shells are grouped into five sets of three, with three of the same general type, size, and color. Select a few more stones, 6 or 12 in a set, to fill in the mandala design.
 STEP 2
Pour and pat the sand into a thin layer that covers an area approximately 12×12-inch space, depending on the size of your shells. Work on a large sheet of white paper for easy cleanup! Create a natural looking edge to the sand by gradually thinning it out.
STEP 3
Select one unique shell for the focal point, and place it in the center of the sand circle. Then begin with 
two smaller shell sets. Arrange the shells evenly around the central focal point, alternating between the 
two types.
STEP 4
Continue to work out radially from the center point, by placing the next two sets of shells. Line up the 
outer shells with the inner ring of shells previously placed.
STEP 5
Place six of one type of stone between each shell in the inner ring. Then repeat this for the outer ring, 
using a different set of stones. If you wish, add more shells or stones to the outer ring of the mandala.
2) Foodie Mandala
This mandala can be created using your favorite recipe as inspiration or simply by raiding your refrigerator and choosing a colorful selection of fruits and veggies. (A trip to the farmer's market is also a great starting point for this fresh twist on the found-object mandala.) Food mandalas are perfect for making your own recipe cards; they are also a great tool for encouraging young picky eaters to enjoy healthy snacks.
MATERIALS
Fruit (strawberries and lemon)

Nuts or grains (sliced almonds)

Kitchen knife

Cutting board
STEP 1
Slice the fruit into round, even sections. Cut one of the citrus slices into four triangles. Cut at least two 
strawberries into triangular segments as well, by cutting off the top, slicing the fruit in half, and then 
cutting lengthwise. 
Artist's tip:  
Keep all of the cut pieces, including the tops of the strawberries.
STEP 2
Place the largest lemon segment in the center, with two similarly sized lemon sections above and below. 
Place two almond slices in the space between the lemons on the left and right sides. Place two larger 
strawberry slices, and two citrus triangles, on either side of the center lemon. Add two strawberry tips 
next to both the top and bottom lemons.
STEP 3
Add to the top and bottom of your design by placing the remaining two citrus triangles, pointing inward. 
Arrange four strawberry tops on each side of the lemon triangles. Outline the sections of your mandala 
with almond slices. Add four medium-sized, circular strawberry slices to the left and right of the design.
STEP 4
Carefully pick the green leaves off of the tops of your remaining strawberries. Place a final large
st strawberry slice on the far left and right of your design. Surround each strawberry with five leaves and 
two small almond slices. Finish by creating a pointed crown on the top and bottom, using triangular 
strawberry slices.
3) Nature Mandala with Pressed Flowers
Pressing flowers is a great way to preserve and reuse your favorite natural objects in multiple mandala 
designs. Pressing also allows larger flowers to lay flat, acting as perfect mandala centers.

MATERIALS
Cut flowers and small leaves

Flower press or books

Parchment paper

Additional materials, such as beads and small stones (collect materials that complement your flower focal point in color scheme)

Scissors

Tweezers
STEP 1
Press your flowers. You can purchase or build a flower press, but all you really need is wax or parchment 
paper and several heavy books. Place the flowers between two sheets of parchment paper near the 
back of a large book. Pile several other books on top and wait a few days.
Artist's tip: 
Ensure that the flower is spread flat when you place it in the press. It helps to trim off the stem first. 
More three-dimensional flowers can be taken apart before pressing and reassembled during the design 
process.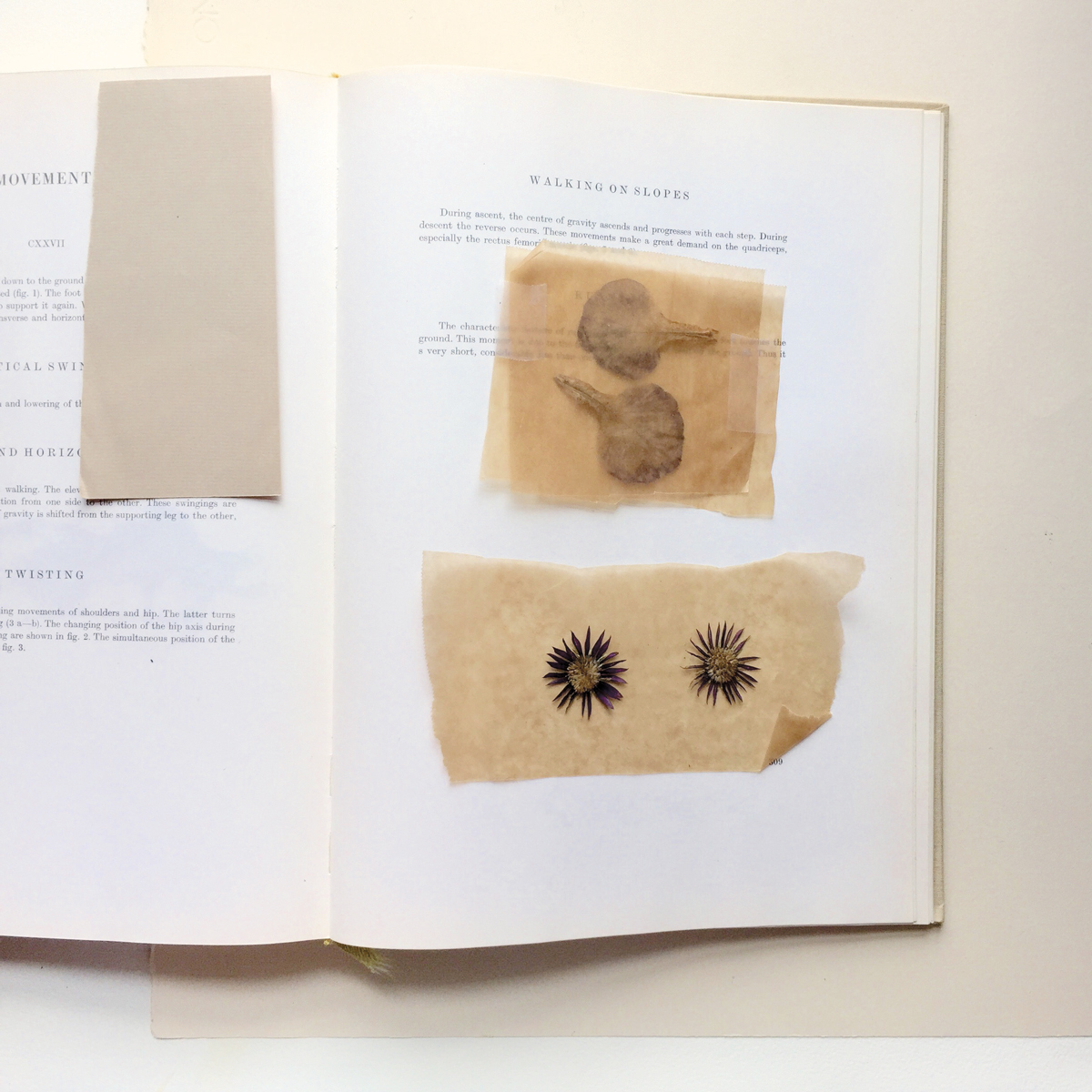 STEP 2
Arrange the first circular pattern around the pressed flower. Alternate between a natural object, such as 
a petal, and a circular object, such as a bead. Depending on the size of your objects, you may use 4-8 
pieces of each small element.
STEP 3
Repeat with a second circle using different objects, such as leaves instead of petals. To complete your 
mandala, you may want to extend every other point further. For example, alternate between using a 
single petal and a leaf combined with a petal. Use tweezers to adjust the placement of your objects.
Can't get enough of mandalas? Check out the 3 things you can learn from the Buddhist monks who make them.