Although it may seem long overdue, the Hollywood powers that be have finally turned World of Warcraft, Blizzard entertainment's epic role-playing video game, into a film. The feature film, Warcraft, will debut June 10, 2016, but the film marketing is in full force. You can see the trailer here:
Naturally, the film is full of mystical, magical characters—and we all know how much CGI it takes to bring such characters to life. So, to give us a little glimpse of the movie-making process and build buzz, the marketing machine behind the film has released a fantastic series of posters (brought to light by Reddit user Ziden).
The concept is simple: Each poster features a split-screen image of an actor's face alongside their character's face (in all its CGI glory).
Visually, the series is impactful both for the stark presentation and the subject matter presented. Perhaps the most surprising thing is not the great difference between the actors and their done-up characters but the similarities. A forlorn gaze or an aggressive sneer on a bare-faced actor captures the character's core; the computer just adds a few fangs and horns.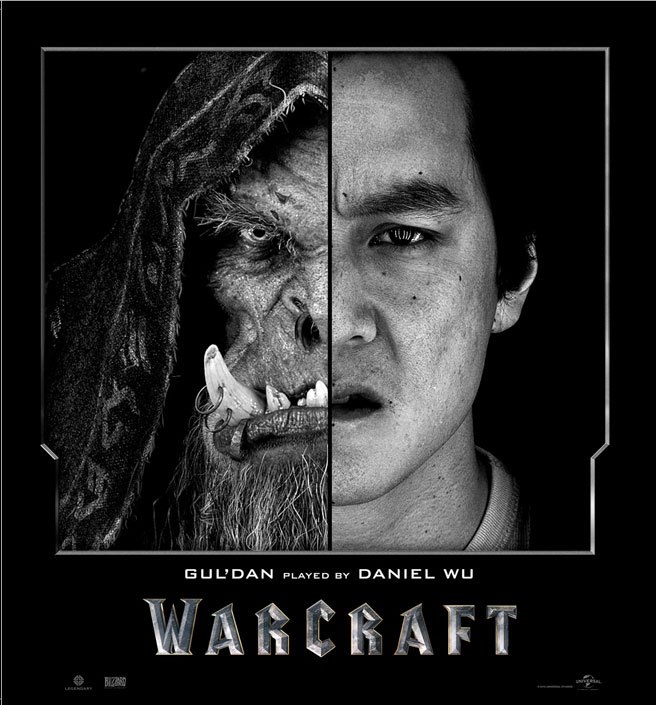 From a content marketing standpoint, the images are a creative move. Rarely do we get a behind-the-scenes look before a movie (as most marketing focuses on promoting the polished product), making them all the more exciting.
To see more, head to WarcraftMovie.com.