Scientific discoveries are not always like the movies. For every dramatic a-ha moment there are countless hours of mundane research and tedious fieldwork—fieldwork that is often much less like a sci-fi thriller and a lot more like a comedy of errors. Equipment stolen by monkeys, a hand glued to a crocodile while trying to attach a tracking device, these are the exploits detailed by scientists through the #fieldworkfail hashtag on Twitter. The 140-character confessions of less-than-glamorous scientific mishaps are entertaining in their own right, and now illustrator Jim Jourdane is bringing them to life with his Fieldworkfail series.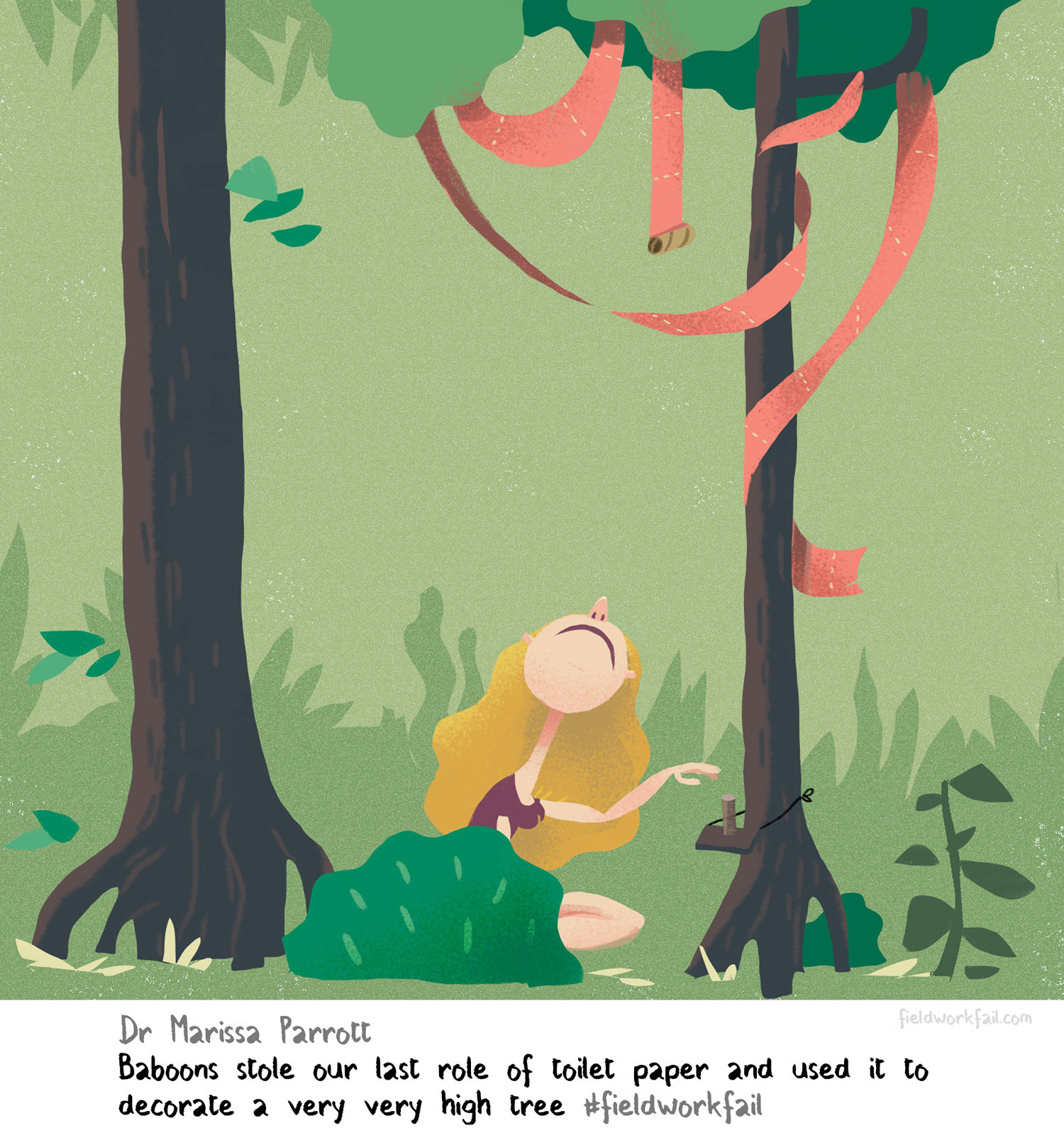 Drawing inspiration from the hashtag feed, Jourdane selects a #fieldworkfail to illustrate—sometimes polling followers to choose which piece to illustrate—and conducts interviews with the scientists to get a little more detail about the story. The resulting images are equally entertaining and educational.
"I can find dozens of great stories from biologists, geologists, volcanologists, etc.," Jourdane says. "Once I heard about the hashtag, I was very motivated to illustrate the stories. When I started, I received so [much] positive feedback from fieldwork scientists that it persuaded me to keep going."
The series has gained popularity with the scientific community, naturally, helping to bring a little levity to what can sometimes be frustrating mishaps. It's also given Jourdane the unique opportunity to connect to scientists worldwide. He says a Peruvian scientist has invited him to spend a month in a biological station in Amazon, which he'll do later this year.
Why the series resonates with both scientists and the larger population may come down to the simple fact that it's comforting to know that we all make mistakes—no matter our field. Ultimately, though, Jourdane sees them as a way to bring science into our everyday lives. 
"I believe that besides being fun and entertaining stories, these stories have the power to humanize science and educate the general public," he says. "These illustrations can be a good gateway to discover the way scientists work." 
See more Fieldworkfail pieces on Facebook, and donate to his Kickstarter here.