If you played sports in school, getting your team photo taken was usually an unceremonious event. You donned a jersey and an awkward pose—and that was about it. But for the all-star high school basketball players of Hudson Valley, New York, photographer Erik Christian had something else in mind.
His Basketball in Motion photo series showcases the teen players in various action shots, trailed by their own ghostly movements. The Sports Illustrated-level images accompanied a piece for Varsity 845, the high school sports section of the Times Herald-Record daily newspaper; but instead of doing only the traditional player portraits, Christian decided to give a little more life to the players featured.
"The idea was to shoot in the dark with only the colored light illuminating each player from the back. As soon as the shutter clicked, they moved through the scene with their trail being painted onto the camera sensor. The final image of each player used two strobes with a grid that froze the main action shot," Christian says. For added style, he also matched the trail color to the player's team color.
While they're cool now, these photos will definitely make for some epic #TBTs for the players in the future.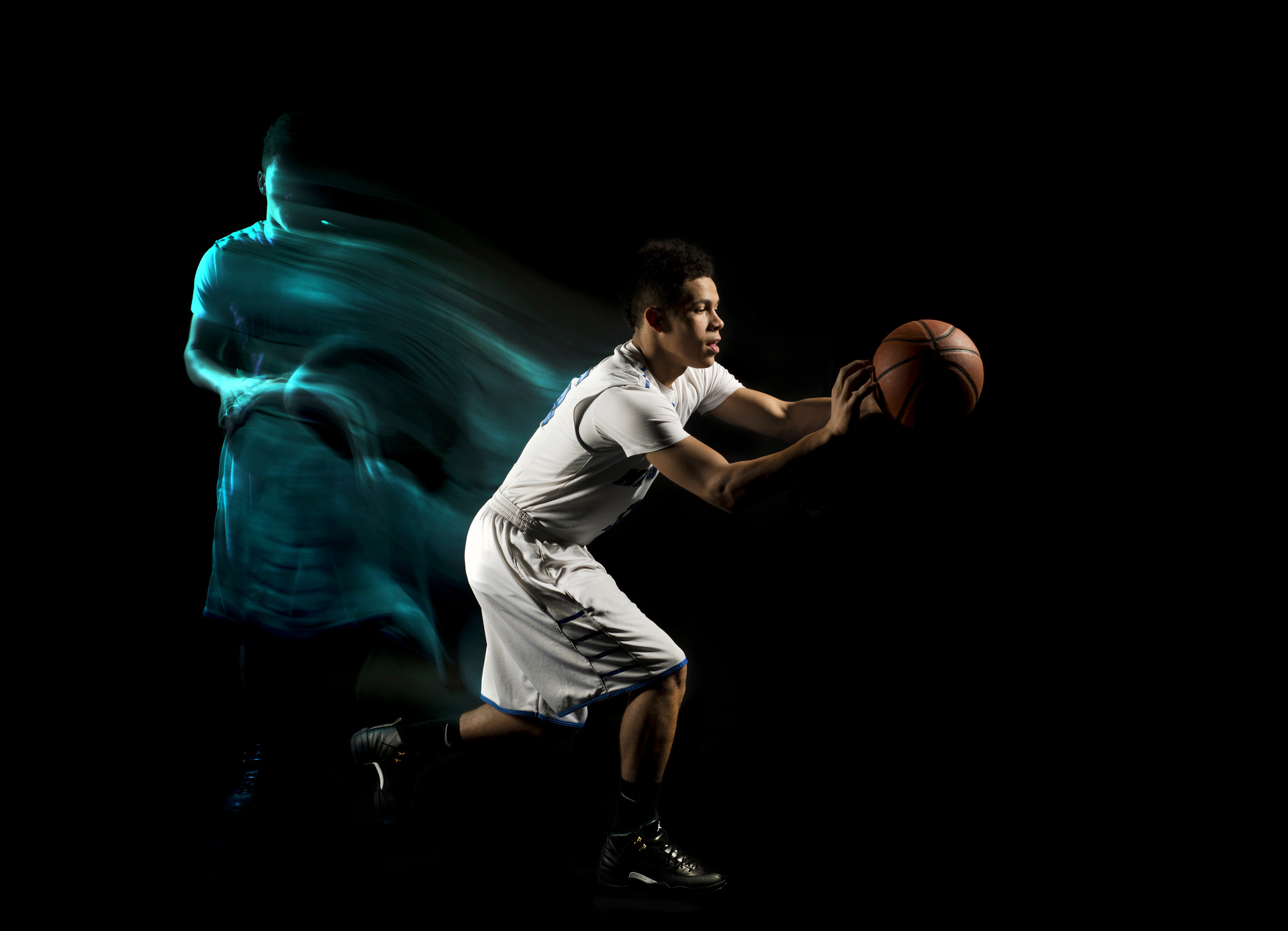 To see how he did it, take a look at this behind-the-scenes video.