It always helps to surround yourself with talented people in life and art. That's certainly true for fashion designer and illustrator Cameron Foden and photographer Brett Rubin who collaborated on a unique photo series that showcases their true creativity.
Foden is a South African fashion designer with a penchant for sketching fantastical illustrations. According to his Reddit post, after showing his work to his photographer friend, Rubin said, "I think I can bring these to life." And that he did. The result is The Bier Series, in which Rubin recreates Foden's illustrations, turning them into epic visual scenes.
The series was shot on location in South Africa, allowing for the incredible backdrops—endless fields, barren landscapes, and gorgeous views. The costumes (again, Foden is a fashion designer) bring new life to the illustrations, making each look like stills from an epic sci-fi adventure.
Take a look at the first stills, and keep an eye out as they add to their collaboration.
The Bier Series – Part I – "The Footpad and the Baldachin"
The Bier Series – Part II – "The Inversion Layer"
The Bier Series – Part III – "The Farmhand"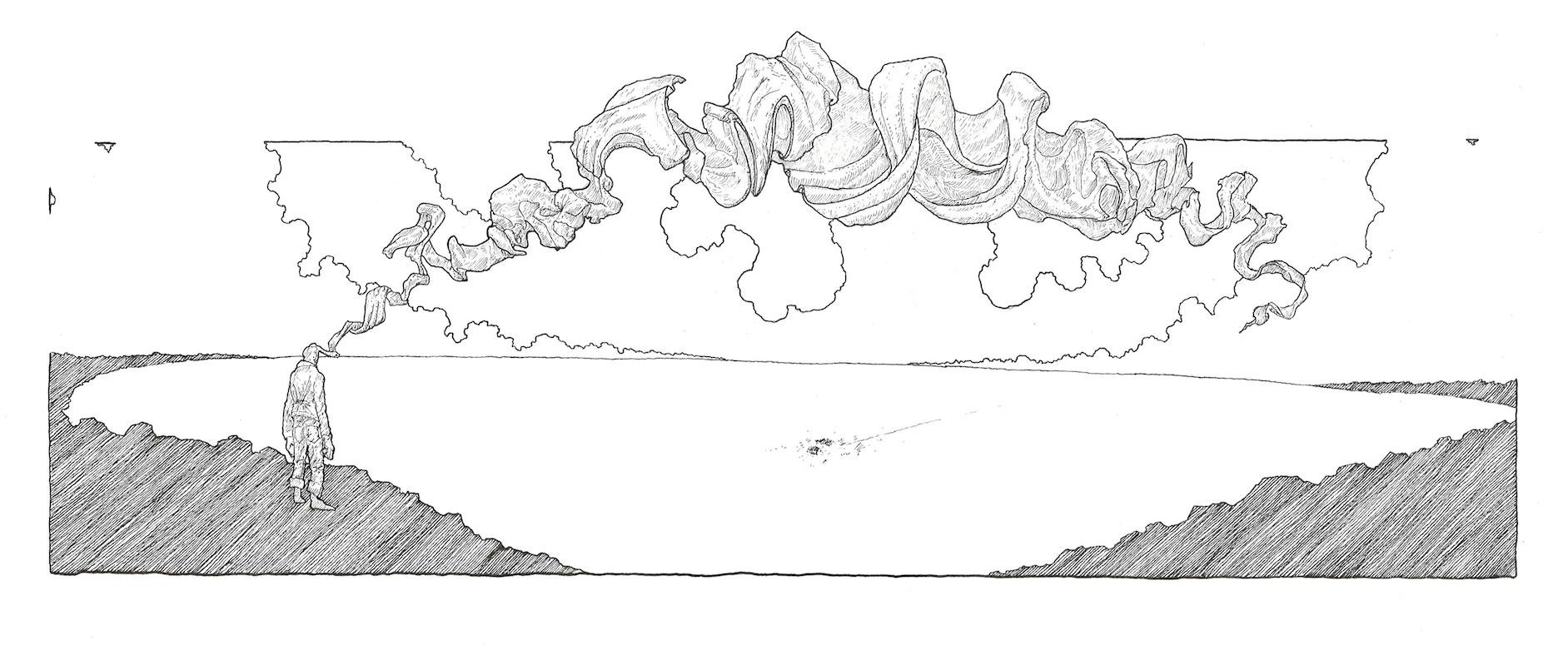 To see more drawings come alive, check out these posts: