All good ideas start somewhere—usually on paper. That was certainly the case for Shigeru Miyamoto and Takashi Tezuka, the game designers of the original Super Mario Bros. The Nintendo game's elements are iconic today—think of Mario's appearance, the bricks, the mushrooms—but more than 30 years ago they were simple concepts sketched on graph paper.
Last year, Nintendo launched Super Mario Maker, which allows players to design their own levels; in a promotional video for the game, Tezuka and Miyamoto discussed how they themselves originally designed the levels of Super Mario Bros. As a special treat, the duo shared archival documents of the earliest sketches of Mario and his lands.
The sketches feature Mario interacting with Koopa (the turtle-like creatures), flinging fireballs, and floating on the clouds. We also see how the game's levels were mapped on graph paper. (Tezuka and Miyamoto explain how they had to make edits with tracing paper.) Whether or not you're a Nintendo fan, their work is especially impressive considering that they designed the most iconic video game of all time—by hand.
See the screenshots, as well as the original video, below.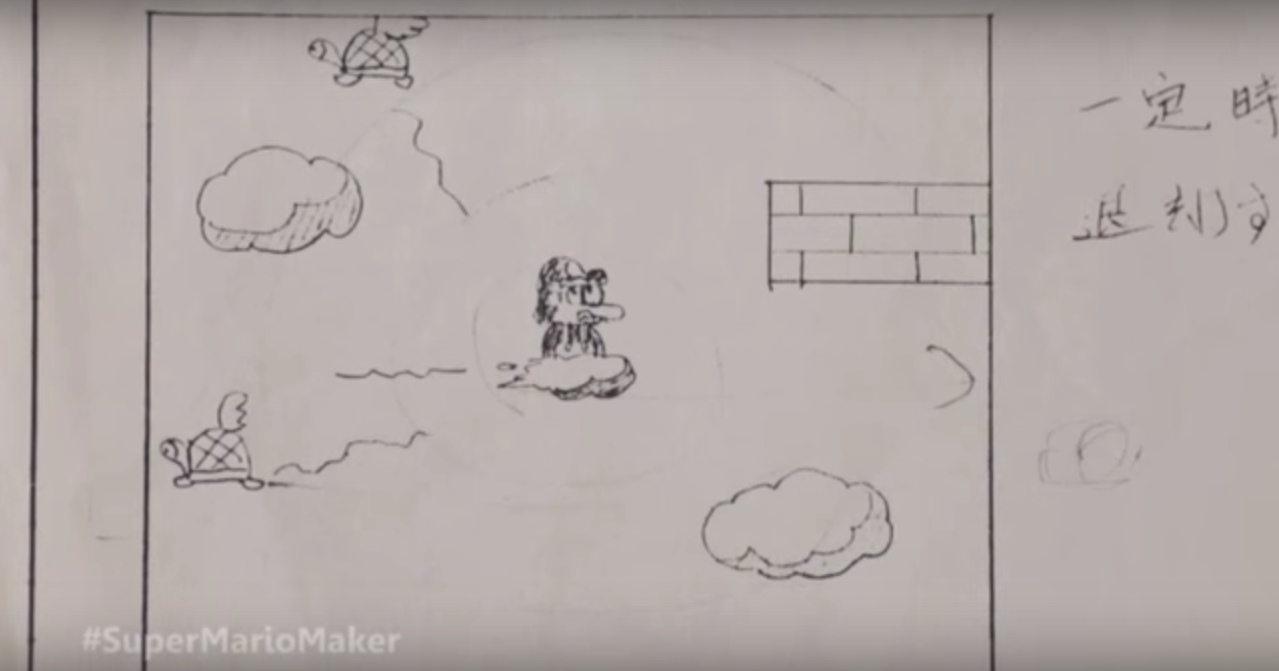 For more Super Mario geekdom, check out these Super Mario 3-themed transit maps, see how the Presidential candidates got a Super Mario Kart makeover, and watch Miyamoto explain why Super Mario Bros. is the perfect game.