Kazakh architect Aibek Almasov has turned the treehouse inside out, placing a tree inside the house in his conceptual home design. The glass-walled building features four circular floors with a large hole in the center. That space is occupied by a living 40-foot-tall fir tree, which provides a completely unique ambiance (and many possibilities for Christmas decorations). Looking outside, the dwelling has 360-degree views of the surrounding forest, right up there at bird height.
The project aims to offer an alternative to bustling city life and stifling urban structures by fusing a protective house and a natural environment without creating a visual separation.
One version of the home has reportedly been built in the mountain forests of Almaty, Kazakhstan, for a 38-year-old businessman at a cost of £240,000. You can find out more about Almasov and his architectural work here.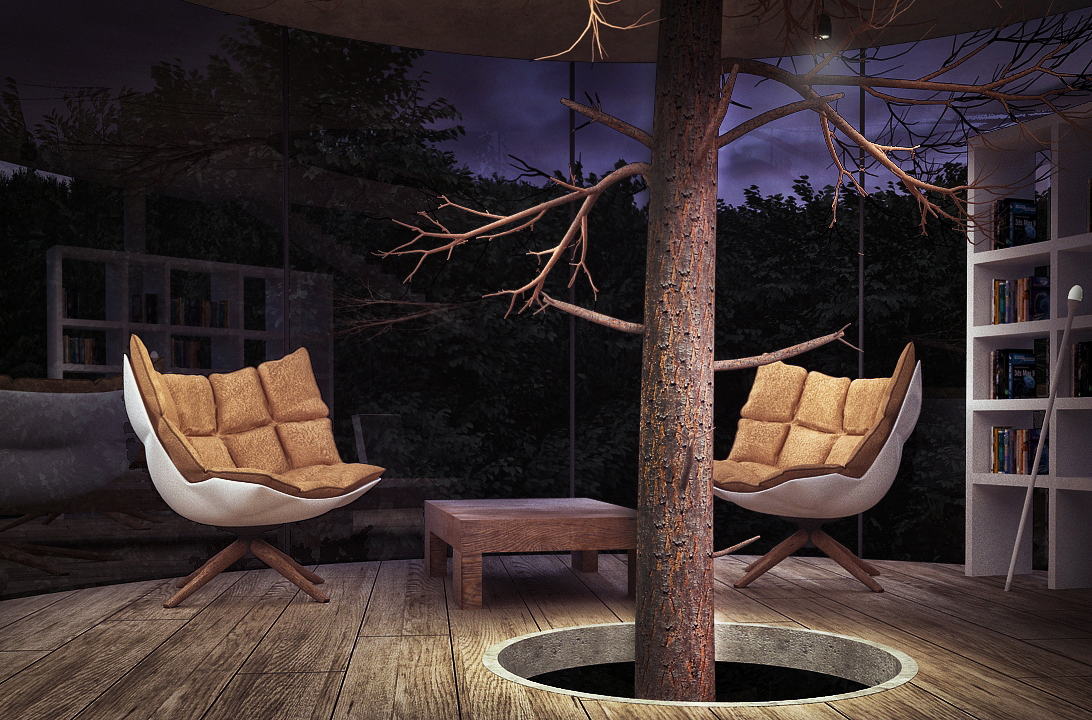 (via Lost at E Minor)