Valentine's Day in elementary school was the best, simply because of the actual valentines. Stuffed with candy, covered in glitter, or rocking the latest kid-movie characters, opening a stack of cards was the most exciting thing in the world. Now that we're grown up, Valentine's Day is a little different. But the core idea is the same: It's a chance to send some love to the people in your life, whether it's your mom, best friend, or spouse. The problem is, of course, that the Valentine's Day cards available in stores are pretty much the worst—either Hallmark cheesy or Spencer's-level vulgar. Luckily, indie designers have come to the rescue, creating awesome cards that won't make you embarrassed to send. Here are 10 of our favorites for the people in your life.
Mercury Card from Tickle My IQ, $4
Taking It Slow Card by Nancy Chiu, $4.50
Hey Girl Sloth Valentines Day Card by Shop Louella, $5
Butterfly Card by Inky Wool, $3.37
Binge Watch TV Valentine Card by Tiny Hiny Digital Art, $2.50
Valentine For My Amazing Single Friend by Emily McDowell Studio, $4.50
Tinder Valentine's Card by Darwin Designs Cards, $3.59
Cheesy Valentine's Card by Becka Griffin, $3.74
Will you be my Valentine? Card by Shop3XU, $4.95
Funny Valentine's Day Card by BEPaperie, $4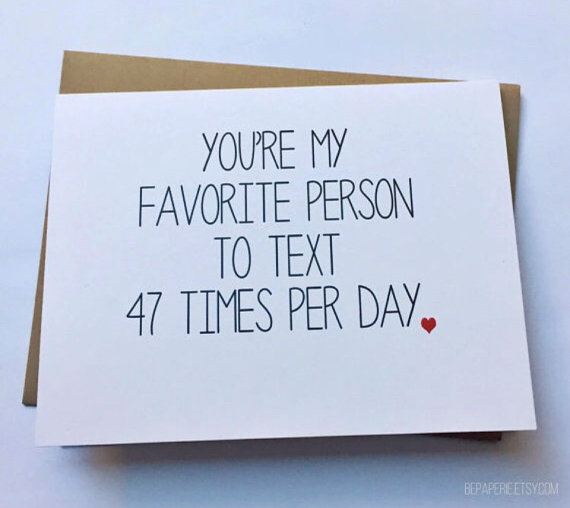 Want more Valentine's Day ideas? Make love and art with this unusual gift. 
For more inspiring content, sign up for our newsletter.