In the early days of Pinterest, DIY string art projects were all the rage. And if you majored in creative arts, you may have experimented with the medium from time to time. When done well, the thread or yarn used takes on its own personality, upgrading the design depicted. When done poorly, you have nothing but a jumble of yarn and some very sore hands (thanks to those pushpins and tedious wrapping). That's probably why it's not always the most popular medium, but every now and then we see examples that remind us just how freaking awesome string art can be. Enjoy these picks to inspire your next project.
PULL by Kate Callan
Part book, part engineering feat, this unique collection of string formations weaves in and out of the pages, but you can only view one page at a time.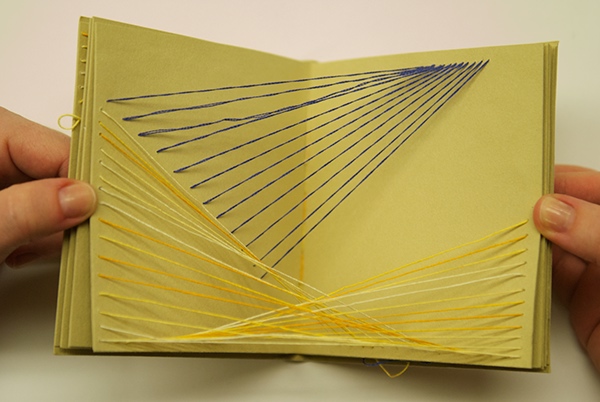 Deep Breath by Anastassia Elias
This gorgeous outdoor installation in Paris features an intricately woven pair of lungs.
String Art by Debbie Kenteroglou
These geometric patterns, made with various threads, show interesting detail. (Note the eyeball-shaped one in the middle.)
 Color String Art by Charleston Wine + Food
This is a simple execution—words created with string—but the demonstration of color is incredibly inspiring.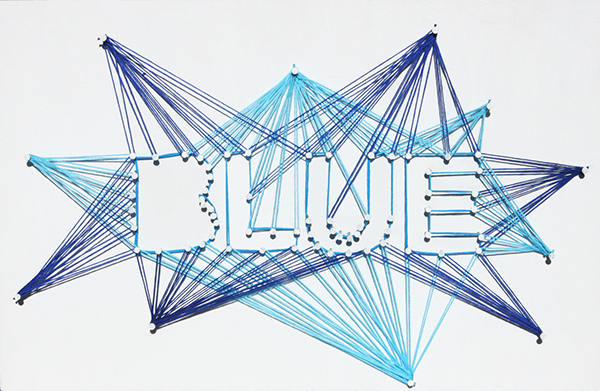 Click here if you want to see more badass string art. And for more inspiring content on the regular, sign up for our newsletter.