We've seen plenty of literature-based art in our time: amazing paintings on book edges, a map of famous literary road trips. Usually it's the book used as the canvas, or the words reimagined in clever ways. But we've never seen a visualization of a book—without its words.
For his Between the Words series, Chicago-based web developer and artist Nicholas Rougeux has visualized 8 famous novels, using their punctuation only. It seems like an unusual way of looking at a literary piece of work, but Rougeaux says it is "an exploration of visual rhythm of punctuation in well-known literary works."
Certainly, a writer's style is not only comprised of their literary voice and choice of words; it is the sentence structure and pacing that also moves the story, so it makes sense to examine these patterns alone. Who favors the comma? Who enjoys the semi-colon? Check out all 8 of the famous works below.
Alice's Adventures in Wonderland by Lewis Carroll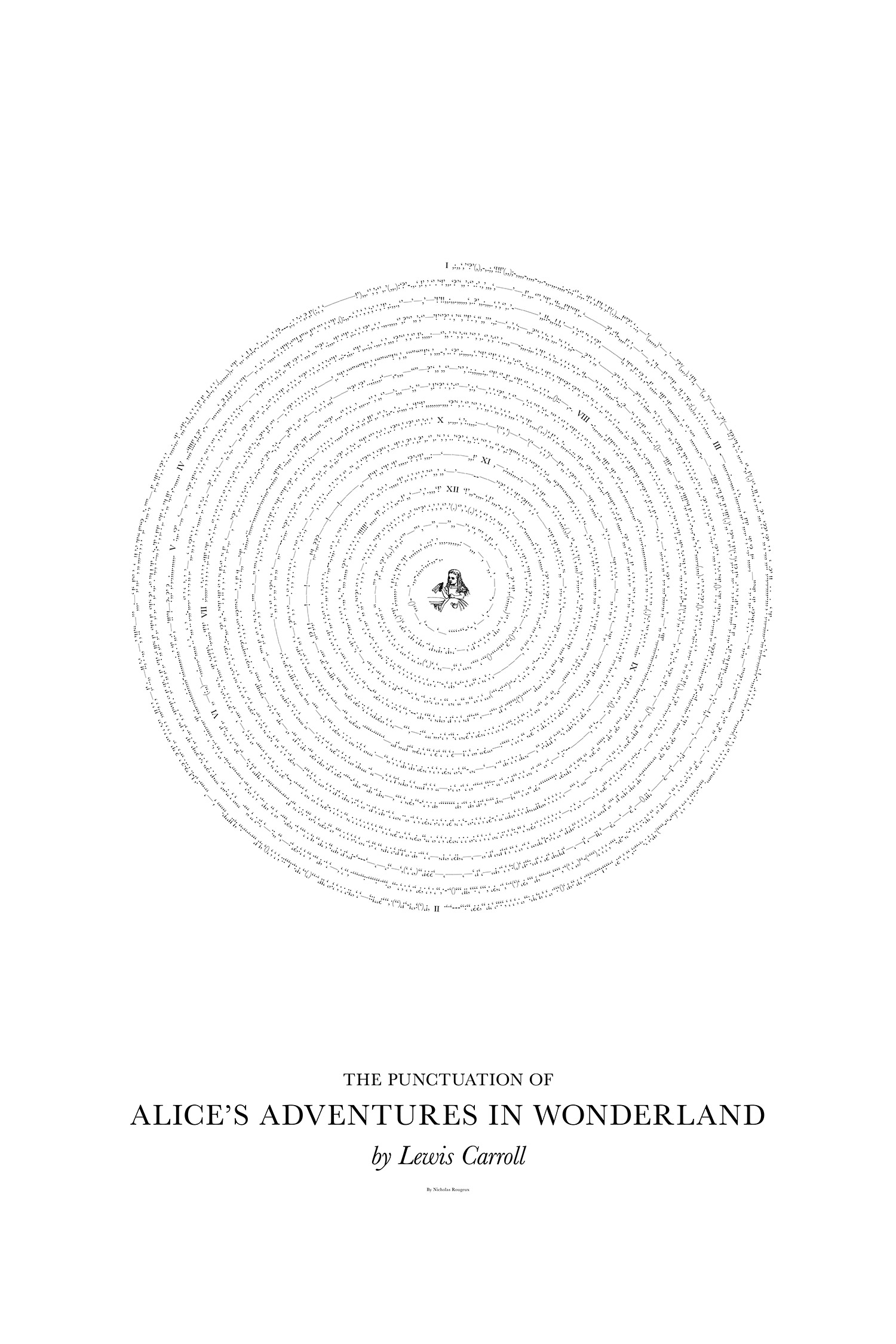 Moby Dick; or, The Whale by Herman Melville
Jane Eyre; an Autobiography by Charlotte Brontë
A Christmas Carol by Charles Dickens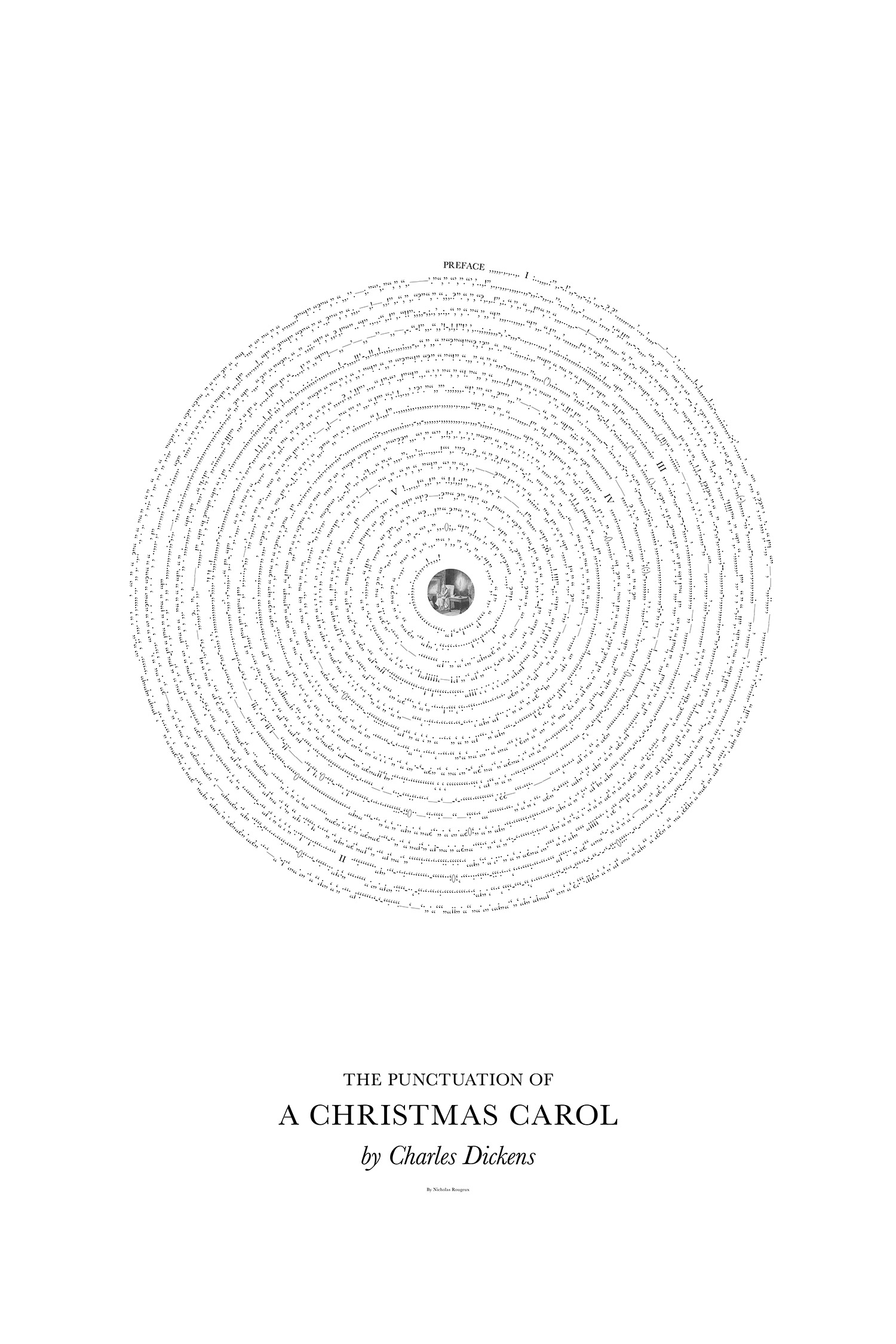 Peter Pan by J.M. Barrie 
Pride and Prejudice by Jane Austen 
The Time Machine by H.G. Wells 
Ulysses by James Joyce 
The Wonderful Wizard of Oz by L. Frank Baum 
Wuthering Heights by Emily Brontë 
If you're a super book nerd, you might also like these:
Want more inspiration? Sign up for our newsletter.