Calling all Nintendo nerds! A new set of prints from Washington, D.C.-based graphic designer Matthew Stevenson will have you geeking out so hard. We love to see magical worlds mapped, but we've never seen something like this.
For his new design series, the NES Subway Maps project, Stevenson is taking classic Nintendo game worlds and reimagining them as subway maps. Well, some of the world's most notable subway systems (think the London Underground, the Moscow Transit System). Thus far, he's created maps for 7 classic games, such as Metroid and Legend of Zelda.
Each map is a walkthrough of the game, creatively matched to a traditional transit line. You see various subway lines as levels, each interrupted by various challenges or obstacles. The maps are incredibly detailed—and made for true game lovers who will recognize each unique element.
While the concept is pretty creative, Stevenson notes that information visualization is not the easiest medium to manipulate.
"One of the things I learned as a designer through this series is that sometimes simplifying a visual system doesn't necessarily make it easier to use," Stevenson told FastCo. "I found myself staring at the finished Moscow Maniac Mansion map saying to myself, 'I know it's visually simpler, but why does it seem unfamiliar now?'"
Take a look at the series below, and if you want these for yourself, buy the digital files on Etsy or posters at Redbubble.
Metroid as DC Metro
The Legend of Zelda as the London Underground
Maniac Mansion as the Moscow Transit System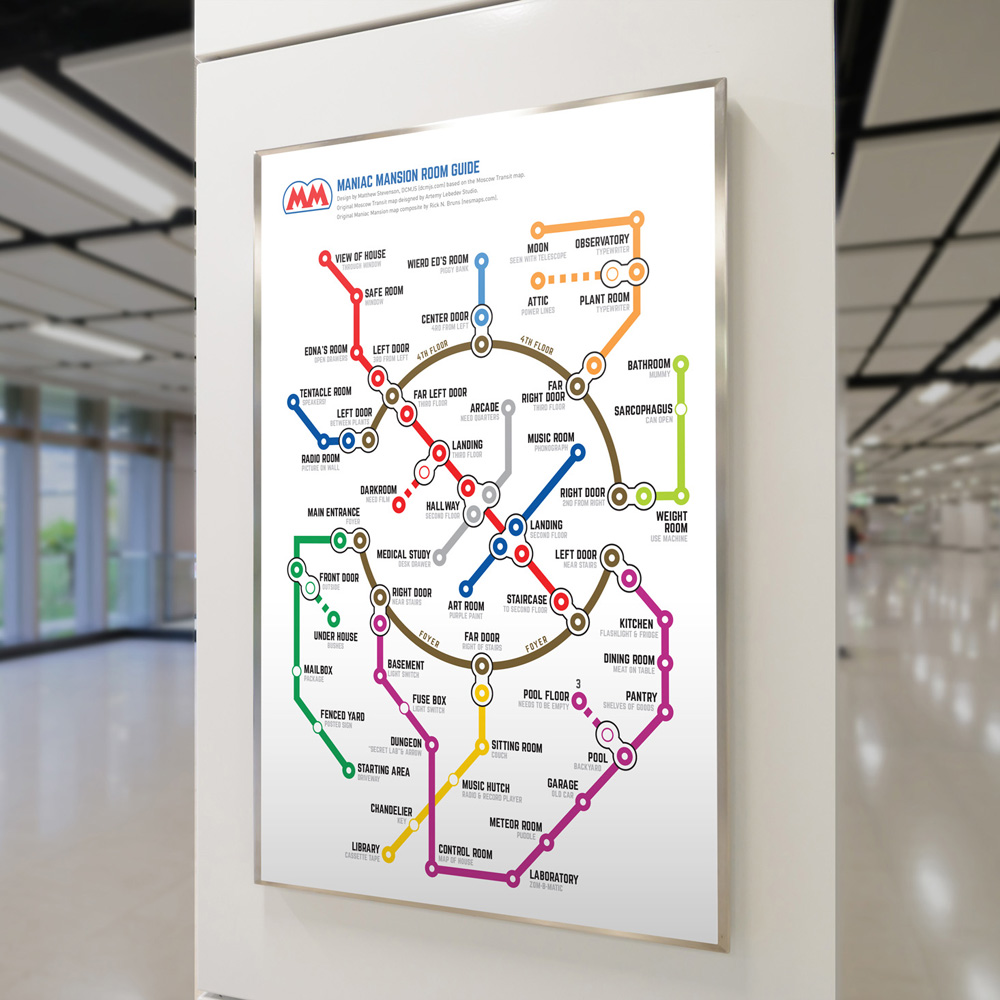 Dragon Warrior as the Lisbon Subway
Zelda II as the Tokyo Transit System
Final Fantasy as the NY Subway
Want more stuff like this? Check out: 
For more inspiring content, sign up for our newsletter.