Born January 15, 1929 in Atlanta, Georgia, Martin Luther King, Jr. was a pillar of the African-American Civil Rights Movement, leading the famous March on Washington and Montgomery Bus Boycott. Although his life tragically ended after he was assassinated April 4, 1968, his legacy endures. While he was known as many things—preacher, organizer, leader—it was his famous "I have a Dream" speech, delivered at the March on Washington, that remains the most iconic and inspiring speech of his career.
His words and conviction are tremendously powerful; the core message is as relevant as ever. It's little surprise that the speech has inspired artists worldwide for many decades. To honor the man—and his beautiful words—this Martin Luther King day we're sharing some of our favorite art pieces inspired by MLK's words. Enjoy these beautiful illustrations and unique typography, and rewatch the speech (posted below).
By Nip Rogers
By RullWa
By Ryan Lewis
By Ryan Lewis
By Ryan Lewis
By thefreaks
I Have a Dream Speech In Binary Code and Data Matrix Codes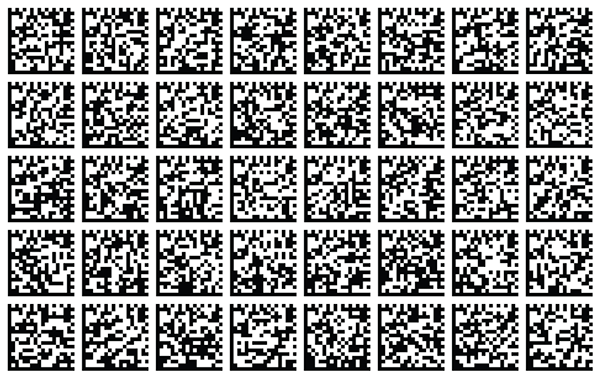 By Emma Jones. Read more about the project here.
Martin Luther King's "I Have a Dream" Speech
Want more inspiration in your inbox? Sign up for our newsletter.