Mark this down as one of the stranger maps we've covered. Along the banks of Denmark's Lake Klejtrup is a 4,000-square-meter map, built from stones, soil and grass. It's creator Søren Poulsen spent the last 25 years of his life completing the walkable world.
Poulsen's inspiration for the map came in 1943 while working on the drainage for meadows surrounding the lake. Finding a stone shaped like Jutland, he decided to complete his own map of the world using more materials from the nearby area. It was a project that would last from 1944 to 1969.
Poulsen worked by himself in his spare time, mostly during the winter months when he could push big stones out onto the frozen lake, letting the spring thaw settle them into place in the mud below.
The completed map measures 45 meters by 90 meters (49 by 98 yards), and was built entirely to scale —one 111-kilometer (69 mile) degree of latitude corresponds to 27 centimeters (11 inches) on the map.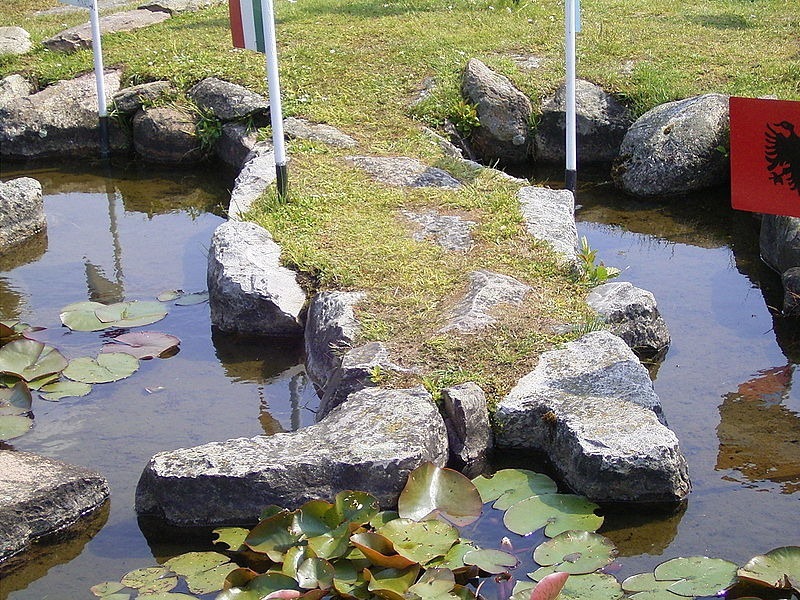 The map as seen on Google Maps:
(via amusing planet)