School librarian Alicia Tapia is on a mission to spread the love of reading. Knowing the important influence books can have on literacy and learning she started towing a miniature library around San Francisco in 2013. She calls her creation Bibliobicicleta.
"Books do something for the human brain that nothing else can," she tells GOOD. "With books comes happiness, and people build empathy for one another. [We're trying to offer] new perspectives and reignite an enthusiasm for reading."
With the goal of instilling "a love of reading, of learning, and bicycling in people of all ages and backgrounds," Bibliobicicleta got its start after it was 241% funded on Kickstarter. Now Tapia spends her free time pedalling around the city giving out free books at beaches, parks, community events and in areas frequented by the city's homeless. Her tiny custom trailer can hold up to 100 books at a time, which is quite a load to haul up the notoriously steep hills of the city.
If you find yourself in San Francisco and want to support the cause, you can find book donation locations on the official Bibliobicicleta site. For another very different library, see Raul Lemesoff's Weapon of Mass Instruction.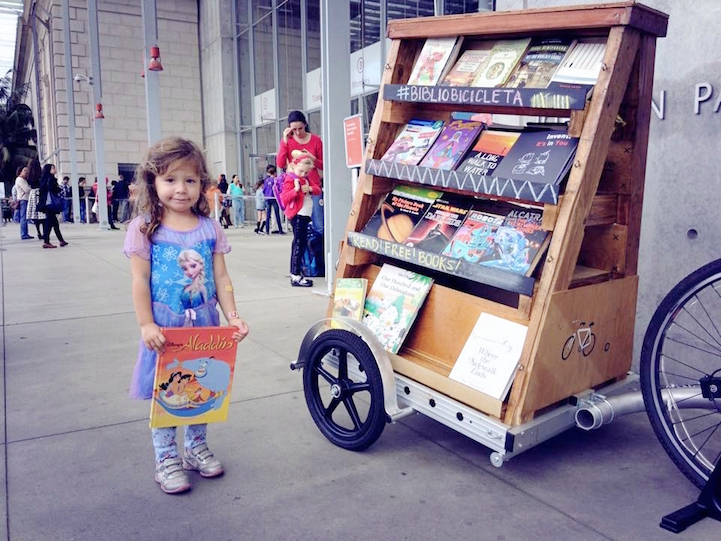 (via My Modern Met)